Are you looking for recipes for dip/chutney for paratha to serve with? Here is the post that covers a variety of dip and chutney recipes for parathas to enjoy like never before.
Parathas are an integral part of Indian cuisine. In North India, the morning is incomplete in every household without this must-have breakfast meal. Usually, the paratha base is prepared with whole wheat flour, then rolled as either plain flatbread or stuffed flatbread and fried on a skillet. To make stuffed paratha, we need filling that can be anything like aloo (potato), paneer (cottage cheese), mooli (reddish), gobi (cauliflower), carrot, onion, spinach, or mixed veggies, etc. One can fill as many as the stuff they want.
But what truly takes parathas to another level is the addition of flavorful chutney or dip. Dips/chutneys are versatile condiments that transform a simple paratha into a gourmet experience.
In this post, I will cover a collection of unique chutney and dip ideas you can serve with parathas ranging from the versatile green chutney, the hero mango chutney, and the creamy coconut chutney to cheesy Haydari maze, a delicious Turkish dip and all-time favourite cucumber raita, etc., elevating every bite of paratha with their explosive and irresistible flavours.
So let's dive in for various recipes for dip chutney for paratha to pair!!
Jump to:
1. Aloo Bukhara Chutney
This gorgeous red sweet-sour chutney is prepared with fresh plums and cilantro. It will hook you with its bursting flavours when you serve it with hot paratha! I bet you'll be at a loss if you don't try this super delicious khatti-meethi aloo bukhara chutney.
2. Green Chutney
This gluten-free, dairy-free, oil-free green chutney is my all-time hit chutney prepared with fresh cilantro leaves and tamarind pulp (imli). It is such a versatile chutney you can use it with anything! A perfect chutney for paratha to accompany!!
Try with your favourite paratha.
3. Apricot Chutney
If looking for a zesty twist? Then, try this peach-coloured spicy and tangy apricot chutney with your favourite paratha, and it will amaze you how well it compliments!
4. Olive Avocado Chutney
What to say about avocado and olives!! A super healthy chutney prepared with these superfoods will help you keep a healthy mind and body. It is one of the best ways to include superfoods into our diet. Serve it with paratha or chapati; you won't be disappointed!
5. Plastic Chutney
Let your imagination soar as you experiment with unique combinations like candied raw papaya chutney with paratha! Don't know how it sounds? Then try it!
6. Haydari Meze
Have you ever served paratha with Haydari meze, a Middle Eastern yogurt dip? Discover the Haydari maze-paratha combo, the impeccable union that smooths out the warmth of spicy Indian parathas! Highly recommended!!
7. Coriander Coconut Chutney
This fresh coriander and coconut chutney fragrant with curry leaves brings a touch of tropical paradise to your paratha. It adds depth to the paratha and provides an aroma that will entice your senses.
8. Guacamole
I am sure no one would believe we could serve paratha with guac. I was also thinking like that unless I tried it. Believe me! This seamless blend of paratha and guac goes hand in hand as they are made for each other!!
9. Muhammara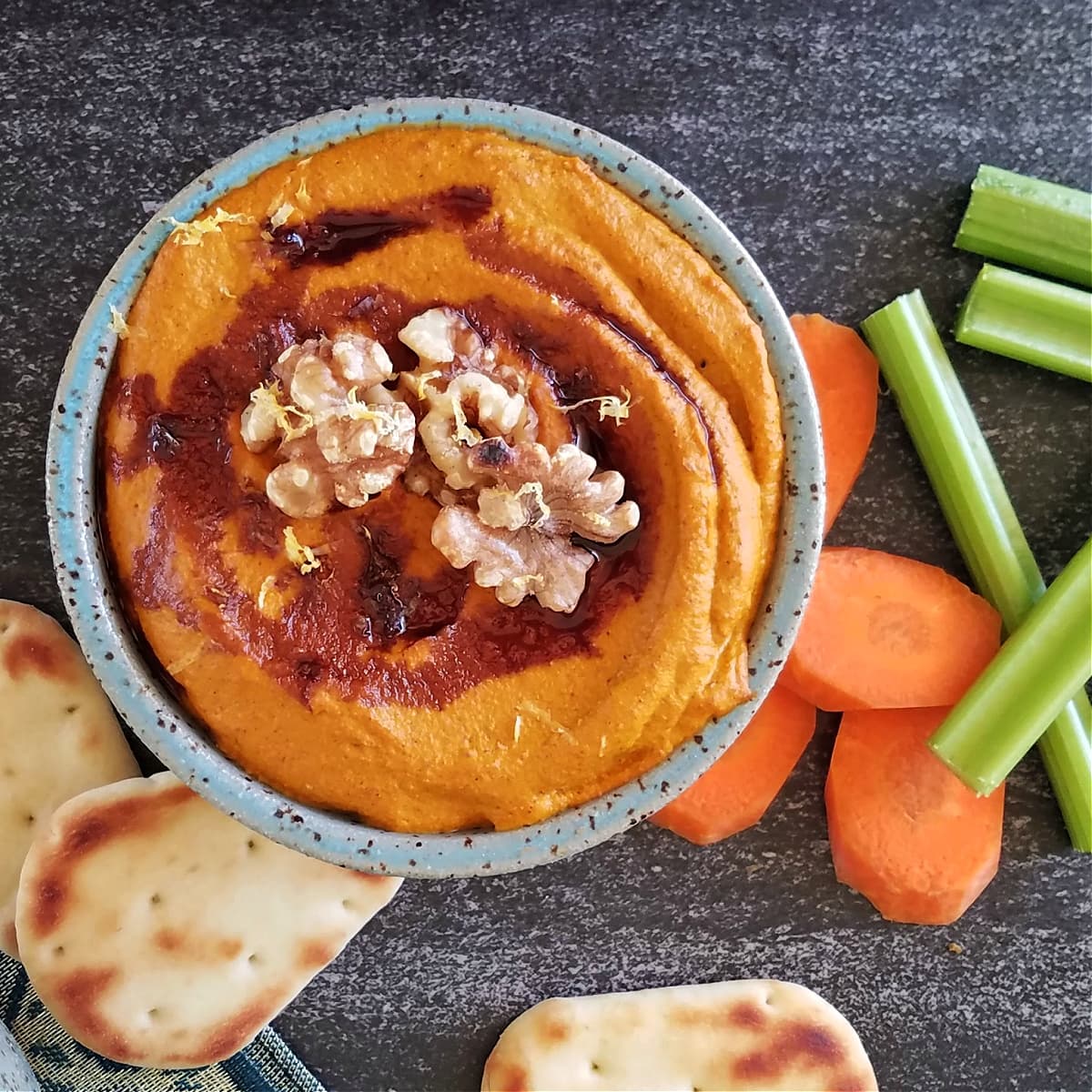 Elevate every bite of paratha with the explosive and irresistible flavours of this roasted red pepper & walnut Middle Eastern dip. You will go more!
10. All-purpose Yogurt Dip
A balanced combination of yogurt and mayonnaise with fresh herbs offers a refreshing herbal flavour when you serve it with rich stuffed parathas! A perfect match in heaven!
11. Mango Chutney
The mango chutney, the hero of all chutneys, is a perfect partner for parathas. This chutney is full of the flavour of ripe mangoes and warm spices with just a touch of heat!
12. Dry Red Chilli Chutney
Spice lovers dare to try this fiery chilli chutney with paratha for an unforgettable experience. I am sure this chutney will be your first and last favourite!
13. Feijoa Chutney
This feijoa chutney, aka pineapple guava fruit, is a fantastic way of using up loads of feijoas to serve with chapati or parathas. From tangy and spicy to sweet and savoury, this feijoa chutney appeals to a wide range of plates.
14. Cilantro Mint Chutney
A simple 5-minute green chutney made with fresh herbs is the perfect way to add flavour to paratha!
15. Apple and Pear Chutney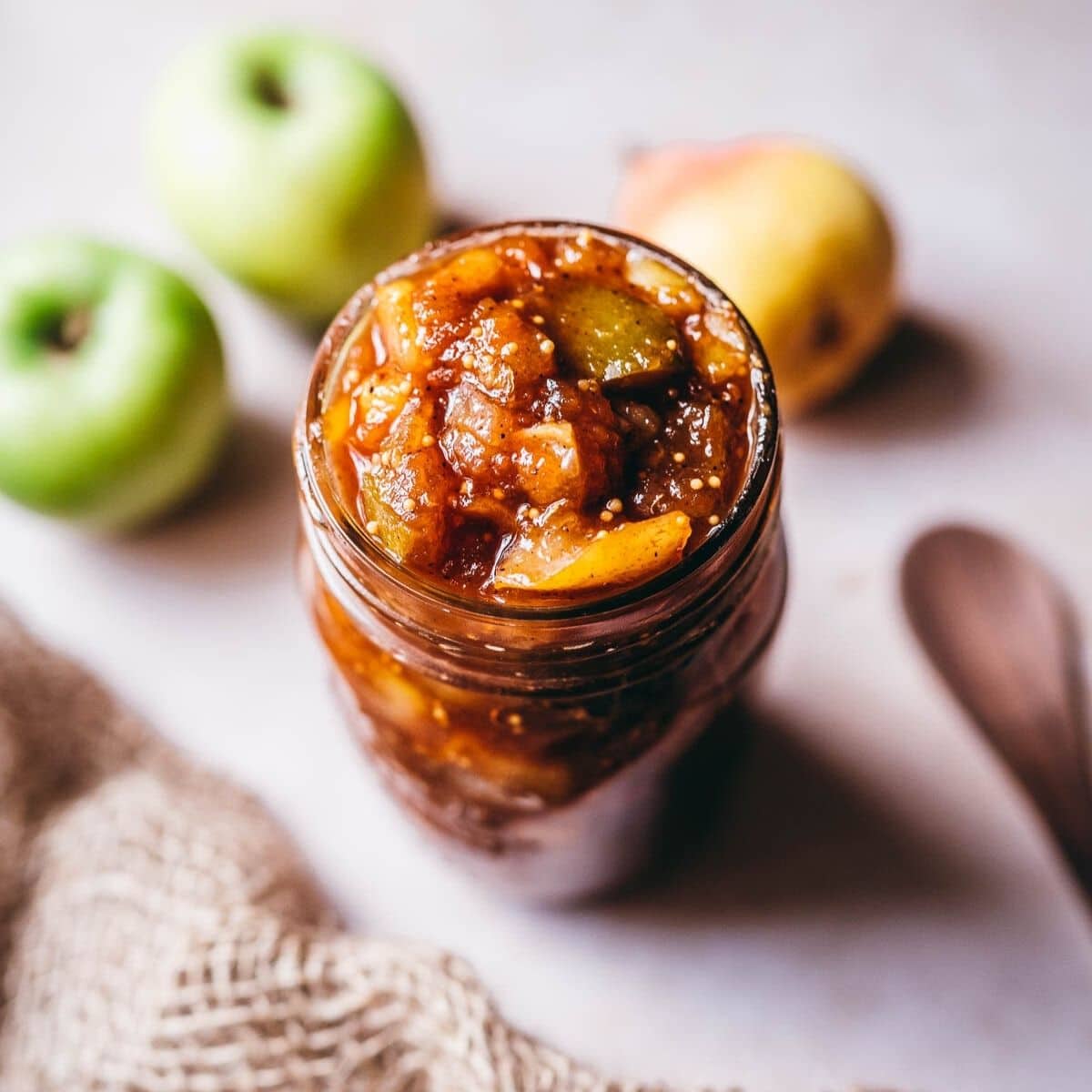 Try parathas with this perfectly flavoured, delectable apple and pear chutney for an extraordinary culinary experience!
16. Carrot Chutney
Prepared with grated carrots, the vibrant flavours of carrot chutney are sure to please your taste buds and leave you craving more parathas. I can assure you of that!!
17. Caramelised Red Onion Chutney
Say goodbye to over-sweetened and unhealthy chutneys. This red onion chutney can be enjoyed with a range of dishes. It pairs exceptionally well with parathas.
18. Hummus
Get high protein in your diet by serving parathas with this garlic and mint-flavoured chickpea dip. This hummus is high in protein, calcium, fibre, and minerals. Worth a try!!
19. Cranberry Chutney
An Indian-style cranberry chutney made in an instant pot comes in under 30 minutes. Serve it with snacks or with paratha. This chutney will always leave a lasting impression on your taste buds.
20. Peanut Chutney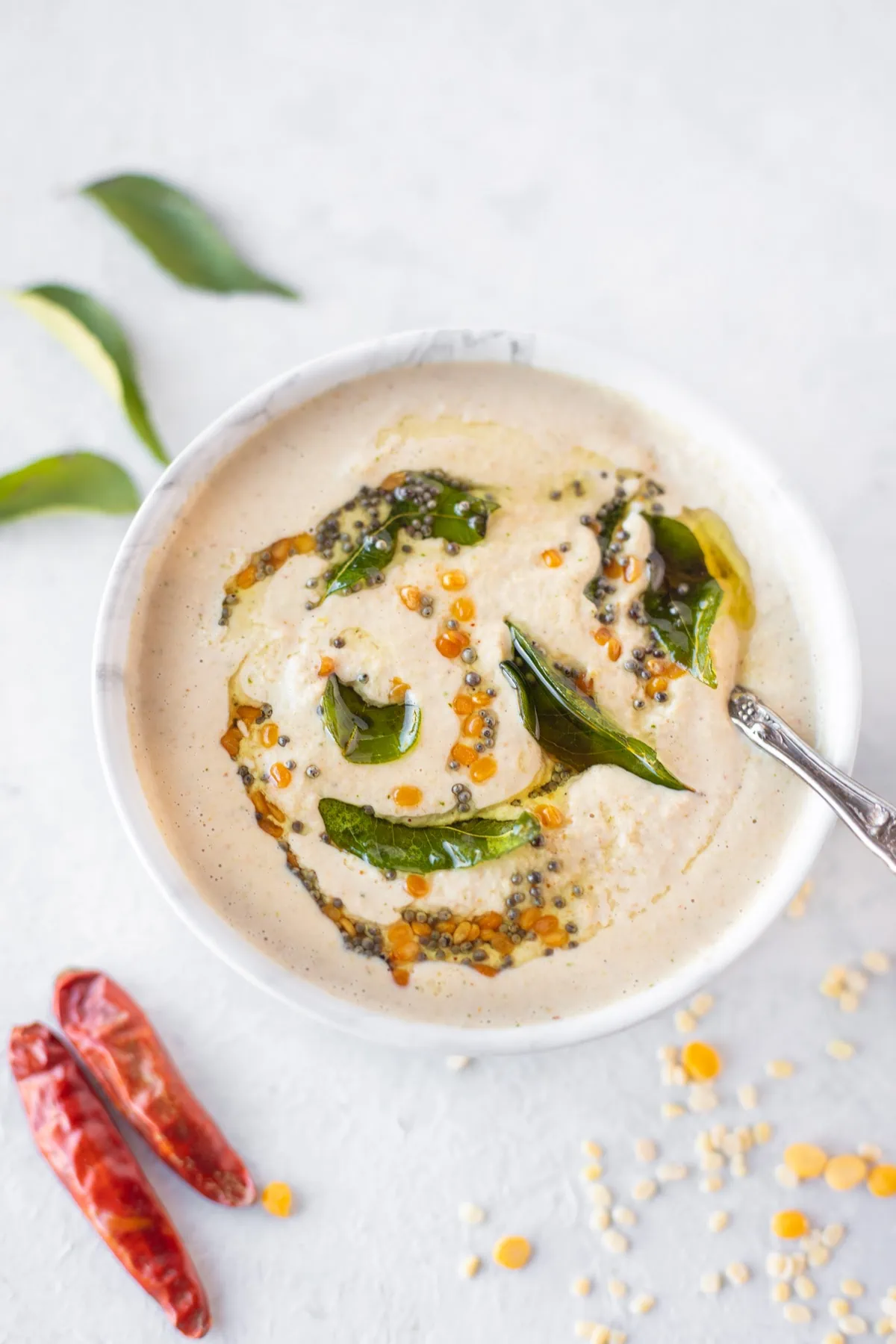 Embrace the nutty goodness of peanut chutney with aloo paratha or any other paratha; It will surprise you with its ability to transform this dish into a flavour-packed sensation.
21. Healthy Spinach Dip
Better for you healthy spinach dip with creamy Greek yogurt, twice as much spinach and just a touch of mayo is a classic combination to hot parathas.
22. Schezwan Dipping Sauce
Give this sweet-spicy chilli sauce a try - it pairs well with paratha.
23. Raita
Finally, the best and simple, all-time hit dip to serve with paratha is cucumber yogurt dip, aka kheera raita. It is one of the easy dipping sauces you can prepare in a few minutes. It tastes so well with any paratha. A must-have dip to serve with any paratha as it balances perfectly out the spicy warmth of stuffed paratha.
My favourite is aloo bukhara chutney, as I am fascinated by its refreshing and sweet and sour taste. Try the range of dip/chutney ideas I have covered in this post with your favourite parathas and share which one you like the most and why!!
Conclusion
Cilantro mint and olive-avocado chutney are great for refreshing. Cucumber yogurt dip and Haydari maze add flavour whereas Schezwan and chilli chutney add a spicy factor to your parathas. Choose whatever you like!
So, fellow food adventurers, go ahead with any of these unique dip/chutney recipes with plain or stuffed paratha and enjoy the culinary adventure of chutney with paratha.