Potato is children, young, elders, and everybody's all-time favourite! It is such a versatile and inexpensive kitchen ingredient that can adjust in any dish. From mains to sides, snacks, and soups with lots of fresh herbs, here is a collection of easy and delicious budget-friendly potato recipes you can enjoy any time of the day!
In this collection of 30 Best Potato Recipes, I've pulled together recipes that are easy to make and pocket-friendly too. Enjoy them for a quick family meal, breakfast, lunch, brunch, dinner, funday, picnics, potlucks and even the best potato day celebrations!
So here's the list of budget-friendly potato recipes you can try:
Jump to:
1. Roasted Potato Dried Fenugreek
A pan-roasted potato recipe from tips n recipes finished with dried fenugreek leaves will leave you with the yummiest, crispy potatoes you have ever tried!!
2. Crispy Potato Tacos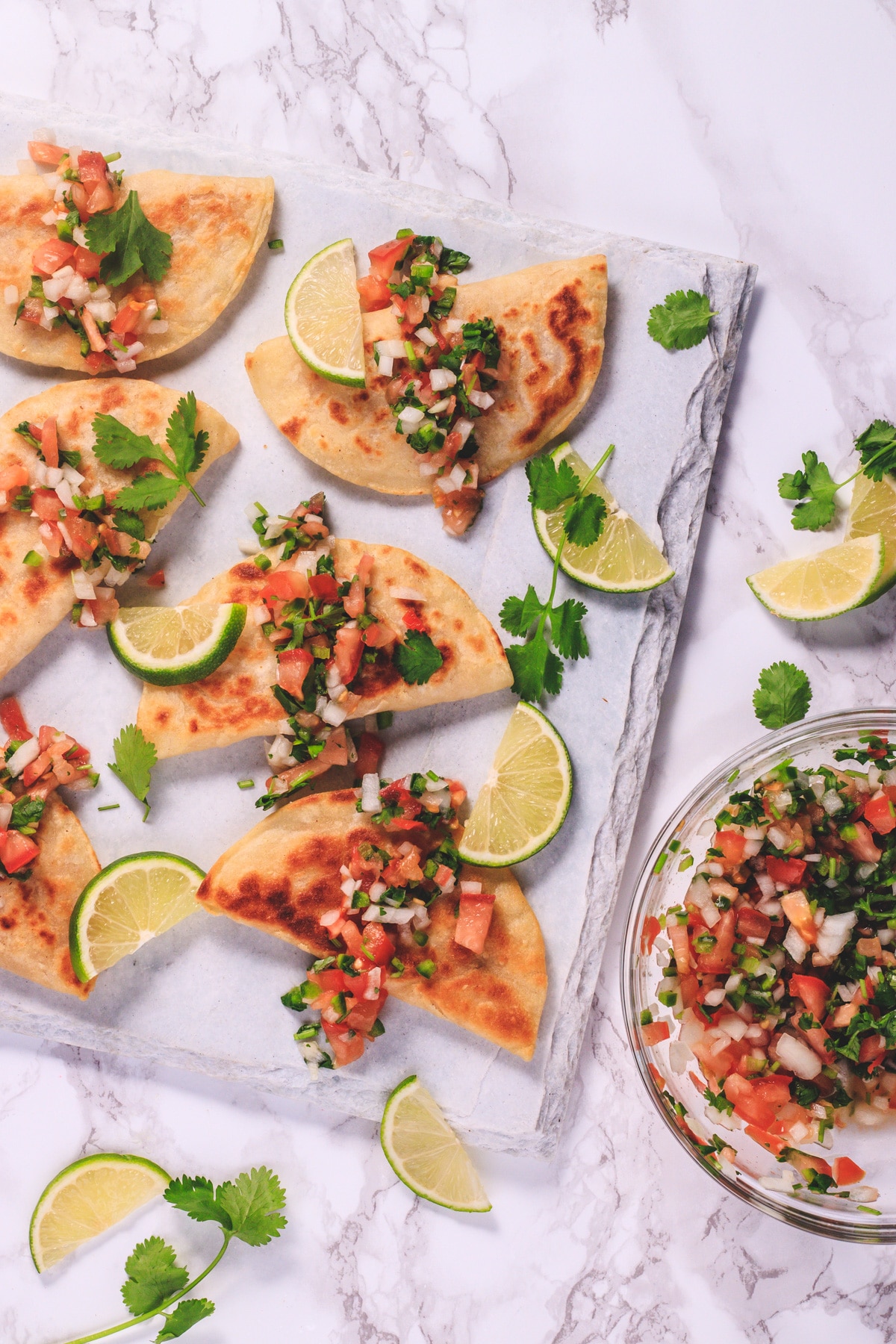 Deliciously Mexican seasoned mashed potatoes layered tacos from Spice Up The Curry is a perfect treat for weeknight small gatherings!
3. Easy Potato Soup
A healthy, gluten-free potato soup from Recipe Pocket requires just 4 ingredients to make. What else do we need when in a mood for light food?
4. Spicy Bombay Potatoes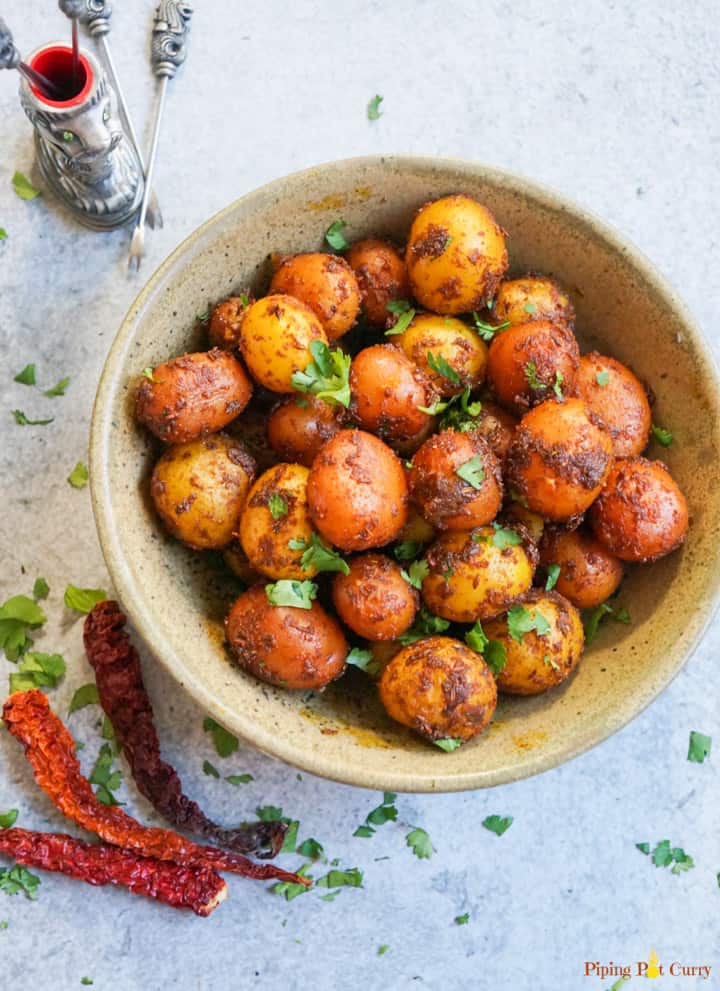 Are you fond of Indian spicy food? These Vegan & Gluten-free baby potatoes cooked with aromatic spices from Piping Pot Curry is perfect for you to spice up your tastebuds!
5. Smashed Potatoes with Garlic and Herbs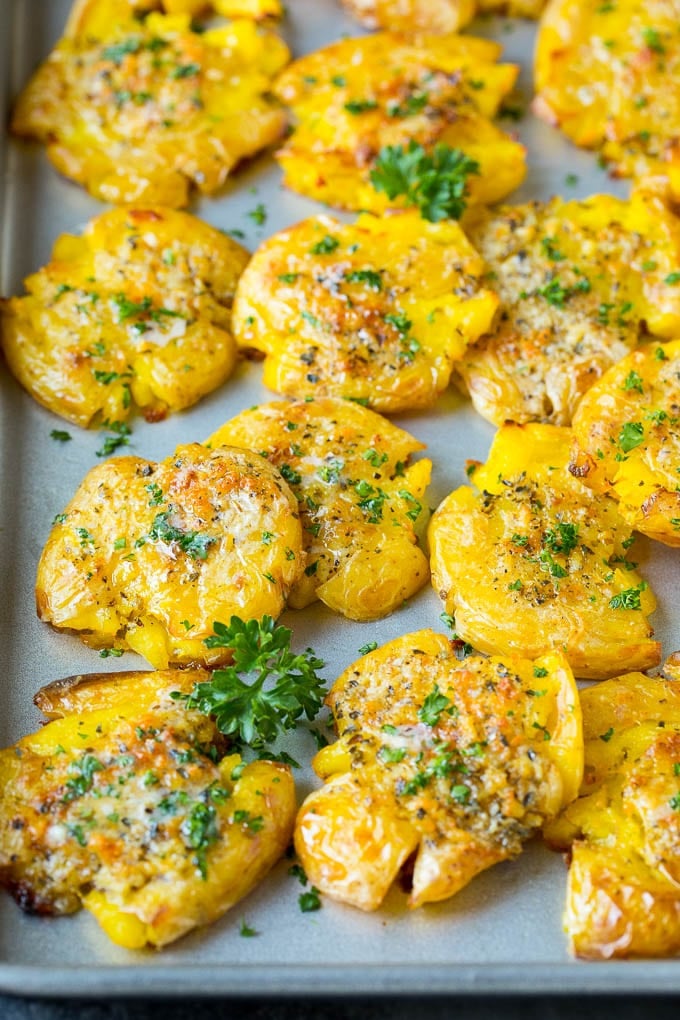 The garlic and fresh herbs in these mashed potatoes from Dinner At The Zoo bring the flavour you can't resist. These go well with roasted chicken, grilled steak or marinated pork chops.
6. Greek Style Potatoes
After trying these Greek citrus flavoured potatoes from The SASSY Foodie, you will say goodbye to dull routine potatoes. A perfect potato side dish for your next Mediterranean meal!
7. Fluffy Mashed Potatoes W/o Milk
These mashed potatoes without milk from Your Home Made Healthy are so incredibly creamy and fluffy that you won't even miss the added dairy! With only 5 ingredients, minimal prep time, and 15 minutes of cooking, you'll have a delicious side dish on the table in no time!
8. Indian Spiced Grilled Potato Wedges
Prepared with common Indian spices, these grilled potatoes from Spoons Of Flavor is a superb option for side dishes, snacks, or even appetizers for small parties or family gatherings.
9. Crispy Air Fryer Roasted Potatoes
Flavour up this air-fried crispy frozen roasted potatoes recipe from tips n recipes with your favourite seasonings! You can have this oil-free and healthy side dish ready in less than 20 minutes with no peeling and chopping with no peeling and chopping, literally without any prep!
10. Healthy Creamy Zucchini Potato Soup
Make this zucchini and potato soup from the powdered apron for easy weeknight dinner or lunch for a busy day. Serve it with a big salad and some crusty bread.
11. Party Potatoes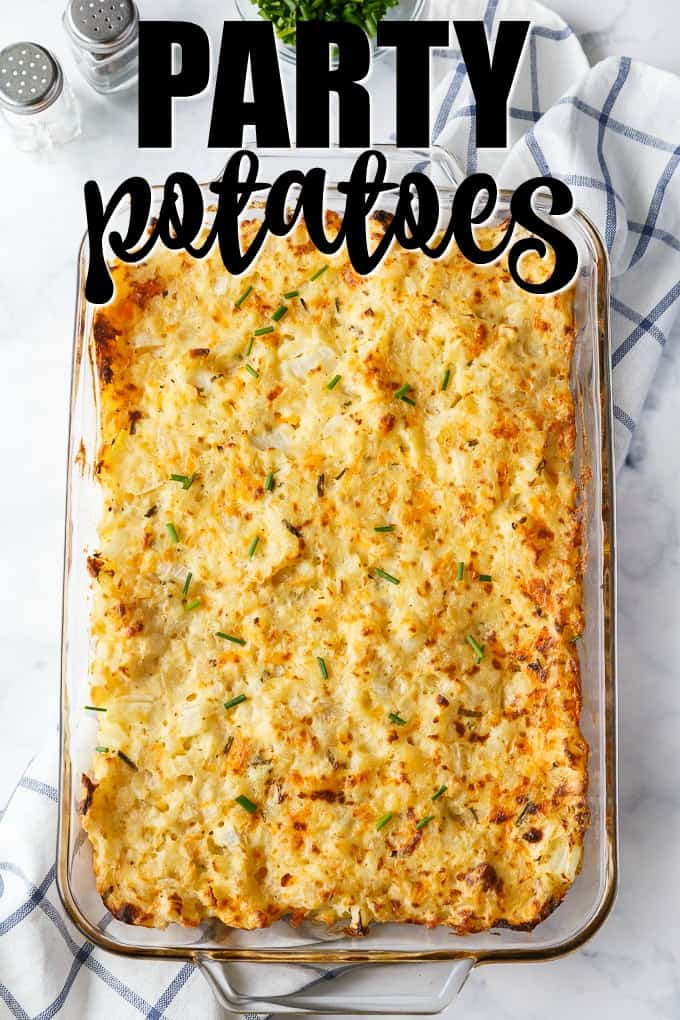 To make this party potatoes recipe of Simply Stacie, it's just dumping all the ingredients into a bowl, mixing it up and then baking. You won't find any easy potato side dishes!
12. Cheese Eggs and Potatoes Skillet
This Austrian cheesy eggs and potatoes from Masala Herb is an ultimate lunch or dinner if you are looking for a one-pan comforting easy to prepare recipe!
13. Broccoli Cheddar Twice-baked Potatoes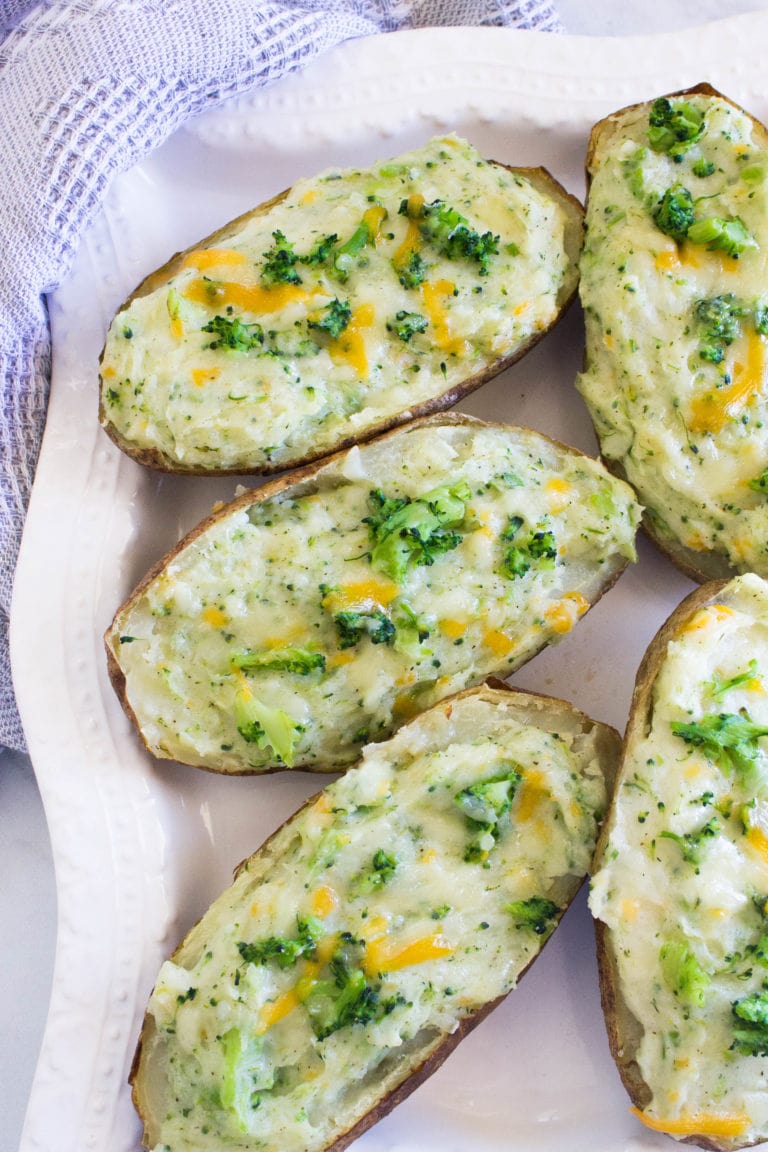 For the cheesy, creamy potato from Kathryn's Kitchen, bake potatoes first, make shells and then bake them again with loaded cheese and broccoli!
14. Lebanese Batata Harra
Give your regular humble potatoes an exotic makeover with this popular Lebanese side dish from Gypsyplate.
15. Gratin Dauphinois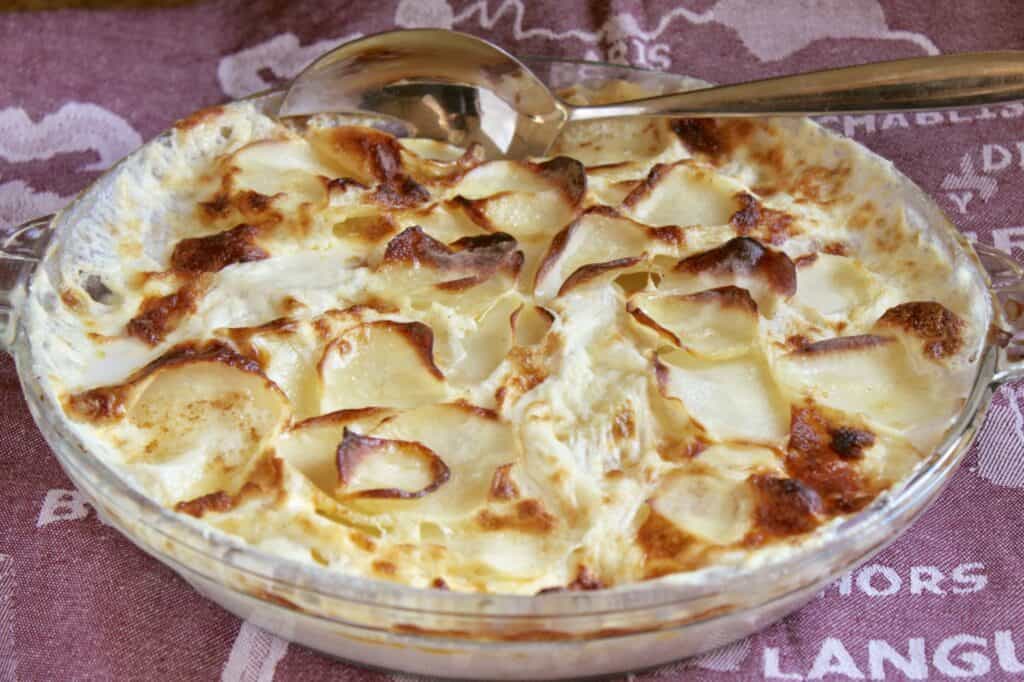 Gratin Dauphinois from Christina's Cucina is a classic French potato side dish that is incredibly easy to make and will become a family favourite in no time.
16. Ukrainian Breakfast Potatoes
For healthy savoury addition to your breakfast table, try these Ukrainian Potatoes from iFoodreal and serve with Instant Pot poached eggs, broccoli quiche, egg muffins or as a quick meal with a salad!
17. Air Fryer Potato Latkes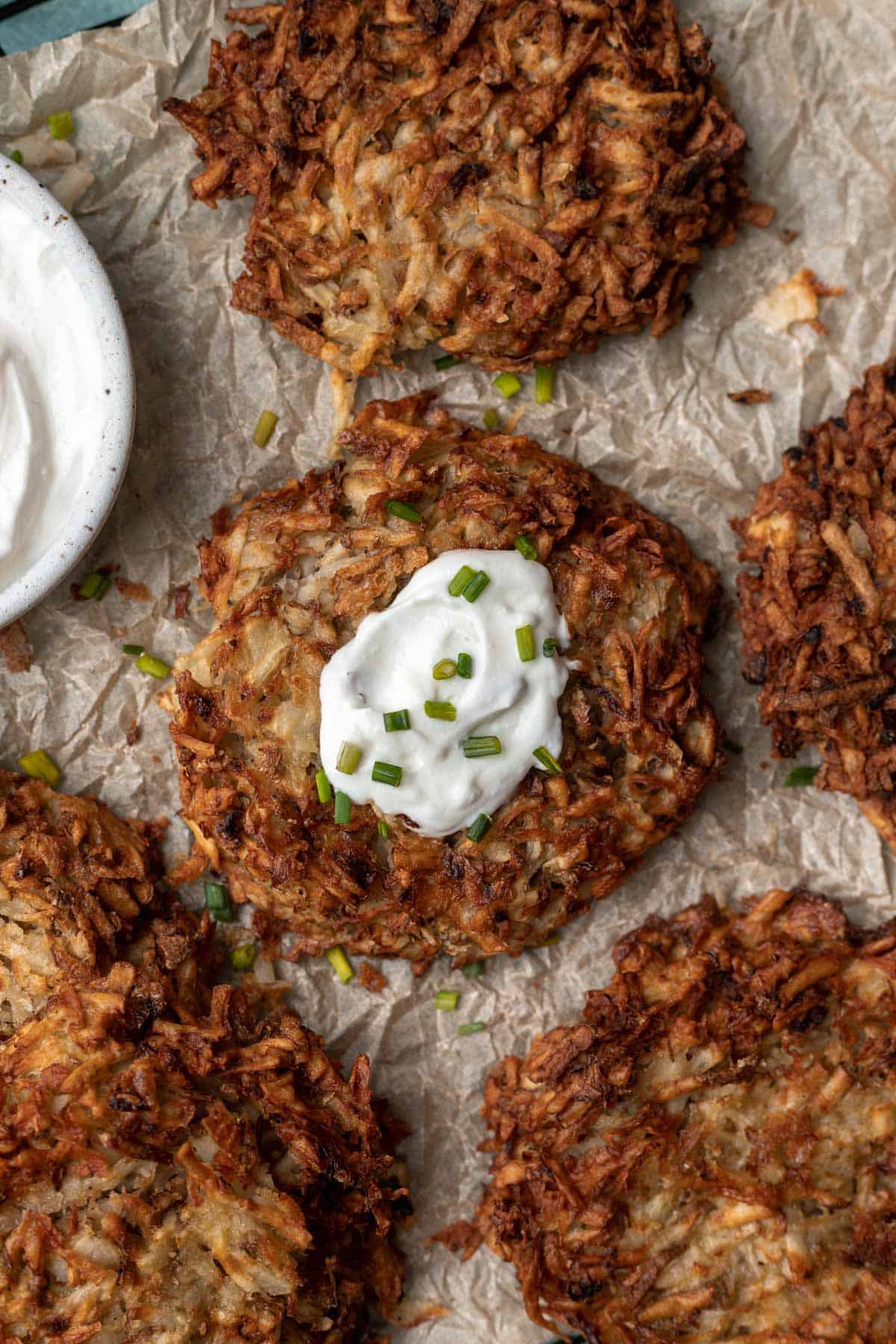 A delicious twist on a Hanukkah classic from Your Home Made Healthy! These air fryer potato latkes with homemade applesauce are the perfect healthy option for your next holiday celebration.
18. Mashed Potato Casserole with Crispy Chicken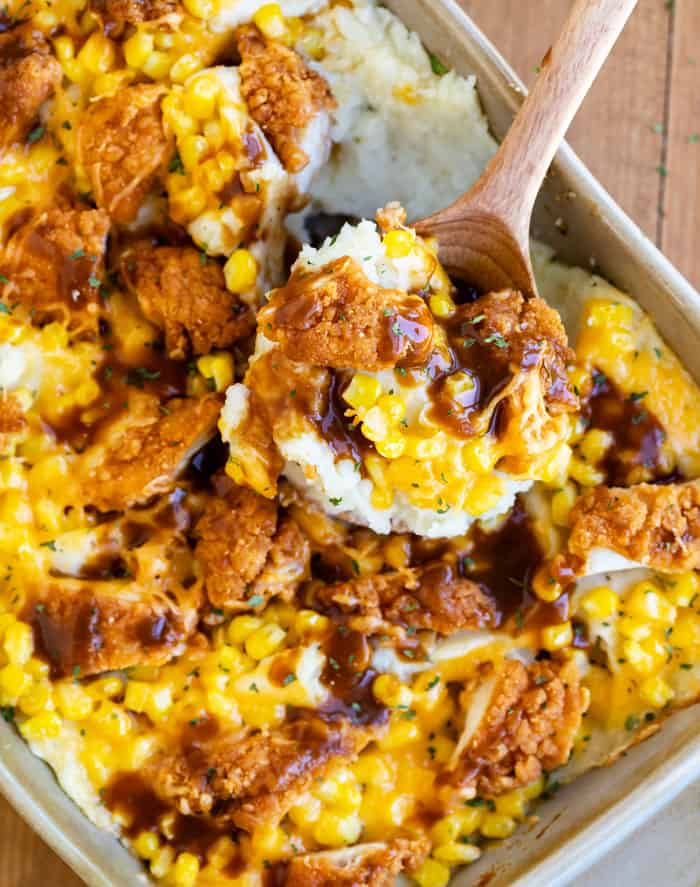 A mouth-watering mashed potato casserole from the Cozy Cook is easy to make ahead of time and bake later for a quick family dinner!
19. Garlic Herb Muffin Pan Potato Galettes
Crispy, buttery, garlicky and herb-infused delicious stacked potato recipe of From A Chef's Kitchen is an elegant side dish perfect all year round!
20. Potato Curry for Poori
A potato curry from tips n recipes made with a chilli-cashew base takes just 10 minutes to prepare. Enjoy this potato curry with poori for any funday meal when you want a break from a conventional routine!
21. Kumpir Turkish Stuffed Baked Potatoes
Serve this popular Turkish food Kumpir from give recipe with endless options like veggies, fruits, meat and saucy toppings and enjoy the street style at your comfort.
22. Croatian Swiss Chard and Potatoes
Prepare this traditional Blitva from Sustain my Cooking Habit with boiled potatoes and leafy Swiss chard coated in buttery garlic sauce. A perfect Croatian homestyle one-pot meal recipe!
23. Austrian Potato Salad
Austrian Potato Salad from COOKING GORGEOUS with a tangy, refreshing flavour is perfect for serving with roasts, BBQ, or grilled meat along with some lambs lettuce.
24. Crispy Hasselback Potatoes
The crispy Hasselback potatoes from DISH BY DISH have insanely crispy skins with soft interiors flavoured with fragrant garlic and fresh parsley! Make them for Thanksgiving or during the holidays because these gorgeous spuds are sure to wow your guests!
25. Veggie-Packed Potato Leek Soup
Are you ready to add a perfect weekday meal to your repertoire? Then this gluten-free and dairy-free flavourful and delicious Veggie-packed Potato Leek Soup from plant-based on a BUDGET is ideal for you!
26. Lemon Veggie Potato Bake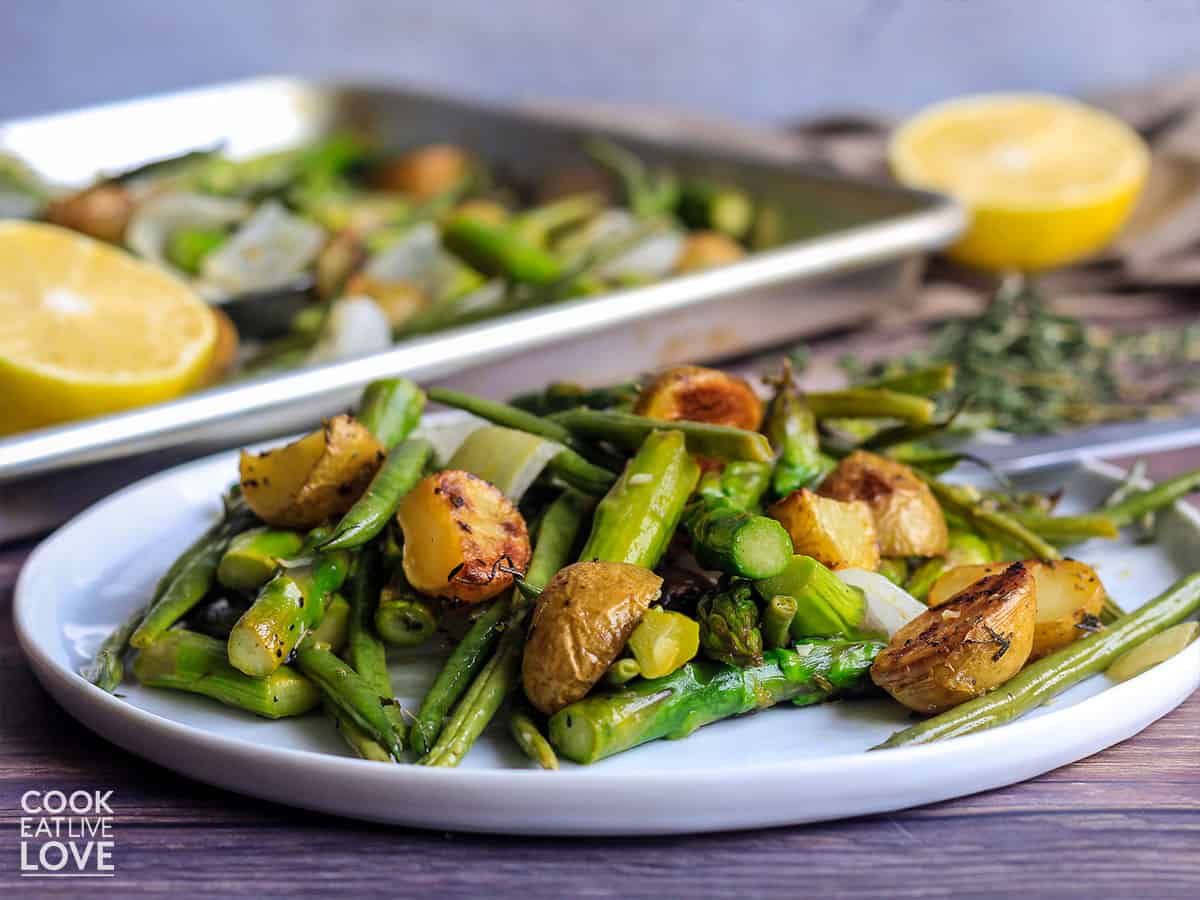 A simple vegetable side dish from COOK EAT LIVE LOVE is easy to prepare and goes well with different entrees, creating a yummy and delicious dinner meal.
27. Air-Fried Potatoes and Carrots
Who doesn't love easy and healthy breakfast or brunch recipes? You can never go wrong with these air fryer potatoes and carrots when looking for a healthy and yummy brunch, side or snack to go!! Make these vegan, gluten-free air-fried potatoes and carrots for breakfast, brunch, or a dinner side dish.
28. Creamy Pumpkin Potato Soup
This soul-soothing pumpkin potato soup from my plantiful cooking is like a hug in a bowl! It is especially great for chilly evenings, where all you want is something comforting and warm.
29. Whole30 French Fries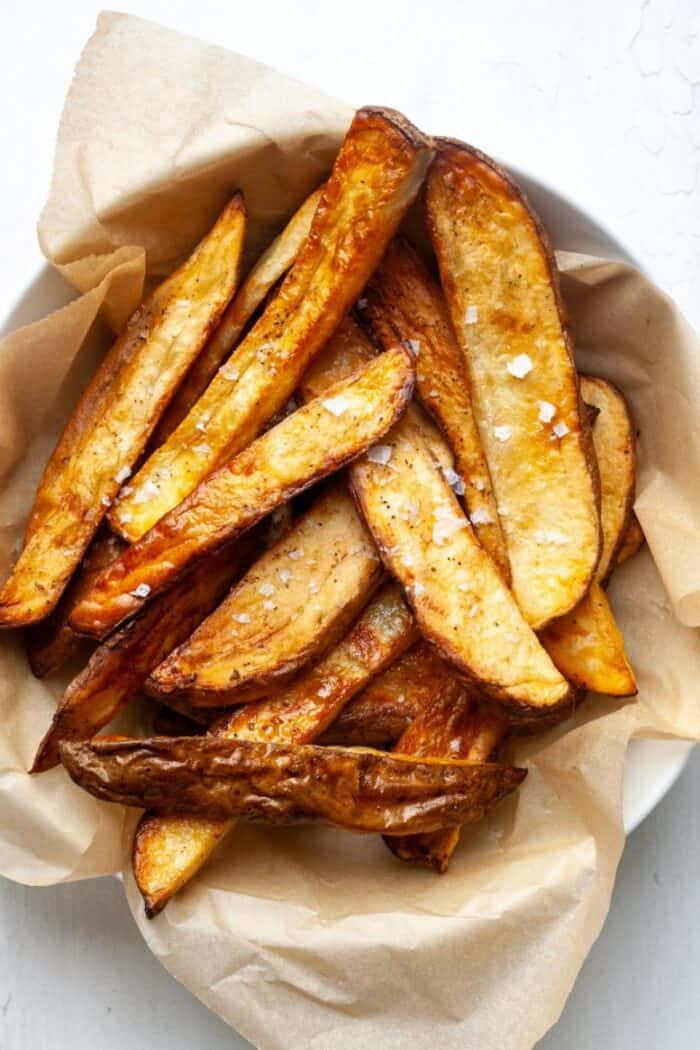 If you are obsessed with french fries, this is the best and most healthy version of classic fries from ORGANICALLY ADDISON; you are good to go. These are great with chicken, steak, burgers, or by themselves!
30. Grilled Lemon Garlic Potato Kabobs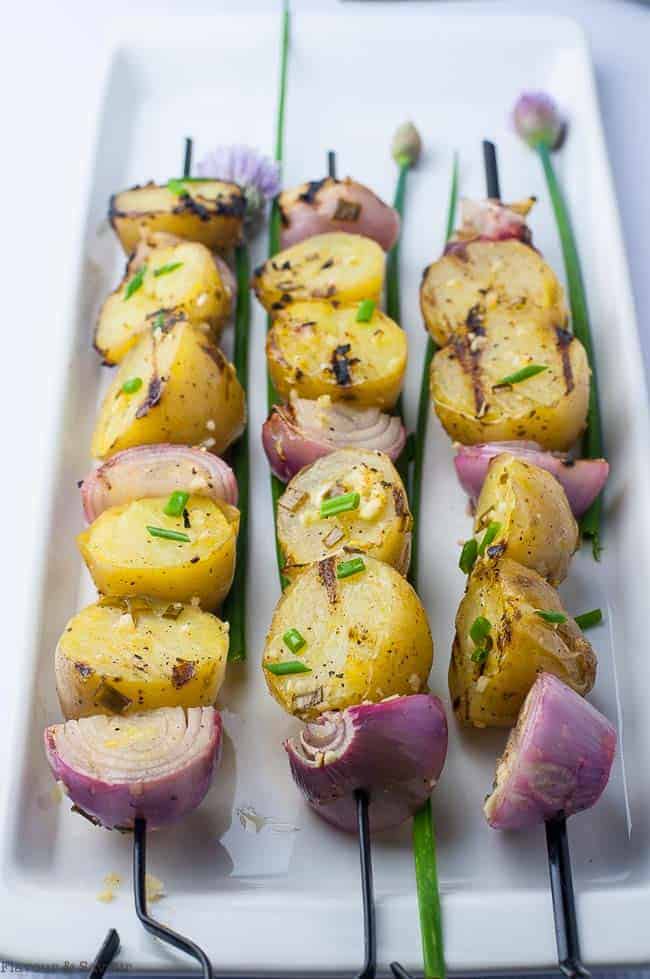 Lemon Garlic Potato Kabobs from flavour & savour, hot off the grill, are crisp on the outside, soft and tender inside an ideal casual dinner at any time of the year.
What is your go-to budget-friendly potato recipe? Do share how you think about these potato recipes?
And if you try these delicious and low on budget potato recipes, please let me know what do you think!
Follow me on YouTube, Facebook, Pinterest, Instagram or Twitter to see more tips and delicious food recipes.
You can also leave a comment or share a picture on Instagram with the hashtag #tipsnrecipes to let me know how it goes!

You can also Subscribe to my mailing list.
Don't forget to subscribe to my YouTube Channel to stay up to date on all my new videos!!