Love is in the air! It is the time to show your loved ones how much you care and how much they are loved!
From sweet to savoury treat ideas, here is the collection of easy peasy Valentine recipes you can enjoy with your family!
In this collection of 25 easy peasy Valentine recipes, I've pulled together recipes from different bloggers that are easy to prepare and pocket-friendly too.
Enjoy them with your loved ones!
Jump to:
1. Easy Jelly Cakes
A combination of vanilla cake, cream, raspberry jelly and coconut that taste so yum and perfect festive treat for the whole family!
2. Valentine Marshmallow Pops
These chocolate covered marshmallows sticks decorated with adorable sprinkles are the ideal last-minute Valentines Day treat for your little monsters!
3. Valentine's Day Popcorn Snack Mix
This sweet and salty snack mix is made with vanilla coated popcorn, M&M'S, and chocolate covered pretzels. A perfect Valentine treat to share with your special SOMEONE!
4. Valentine's Day Sugar Cookies
Reveal secret messages on this Valentine's day with these delicious cookies! Overall, an activity all in one, ideal for kids!
5. Strawberry Stuffed French Toast
A Gluten-Free Strawberry Stuffed French Toast loaded with dairy-free strawberry cream cheese will make your special day.
6. Homemade Gumdrops for Valentine's day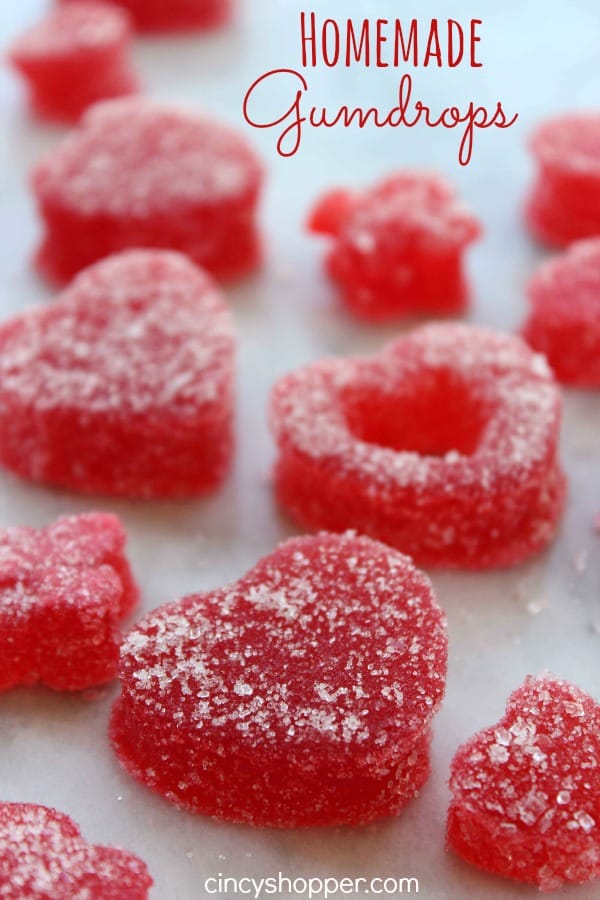 Consider making these soft and chewy homemade gumdrops with flavoured Jell-O if looking for Valentine gift ideas for your loved ones!
7. Mary Pickford Cocktail
This Mary Pickford Cocktail recipe is a rum-based cocktail full of cherry flavour. This drink is sweet and refreshing and is as beautiful as a summer day and the actress it was named after.
8. Valentine's Day Marble Cookies
Make these beautiful and unique Valentine's Day cookies treat for your loved ones to show how much you love them!
9. Strawberry Hearts
These strawberry hearts make the perfect edible gift, snack, or dessert for your loved ones! Strawberry hearts are too easy to make and taste even better when covered with white chocolate and sprinkles.
10. Salmon in Roasted Pepper Sauce
This Salmon in Roasted Pepper Sauce is a delicious meal worthy of a special occasion like Valentine's Day. Make this easy one-pan dinner in just 20 minutes for the entire family!
11. Bacon Roses With A Whiskey Glaze
Love love everywhere, and nothing says I love you like a bouquet of bacon! These Bacon Roses with a Whisky Maple Glaze are perfect for celebrating Valentine's Day with your VALENTINE!
12. Vegan Dragon Fuit Popiscles
Nothing special than enjoying these homemade deliciously dragon fruit popsicles prepared for your sweetheart cutie pies for fun and celebrations!
13. Mango Avocado Salad With Shrimp
This mango and avocado salad with shrimp is a blend of salty and sweet. A perfect holiday appetizer or starter that steals the show!
14. Sweet Valentine Punch
You won't find any easy recipe than this Valentine Punch needs just 3 simple ingredients to make it and VOILA!
15. Rainbow Cake
Go creative on this Valentine's Day with this rainbow cake recipe. Make a pattern of colours you like, and it will amaze you with beautiful popping colours of the rainbow!
16. Chocolate Ravioli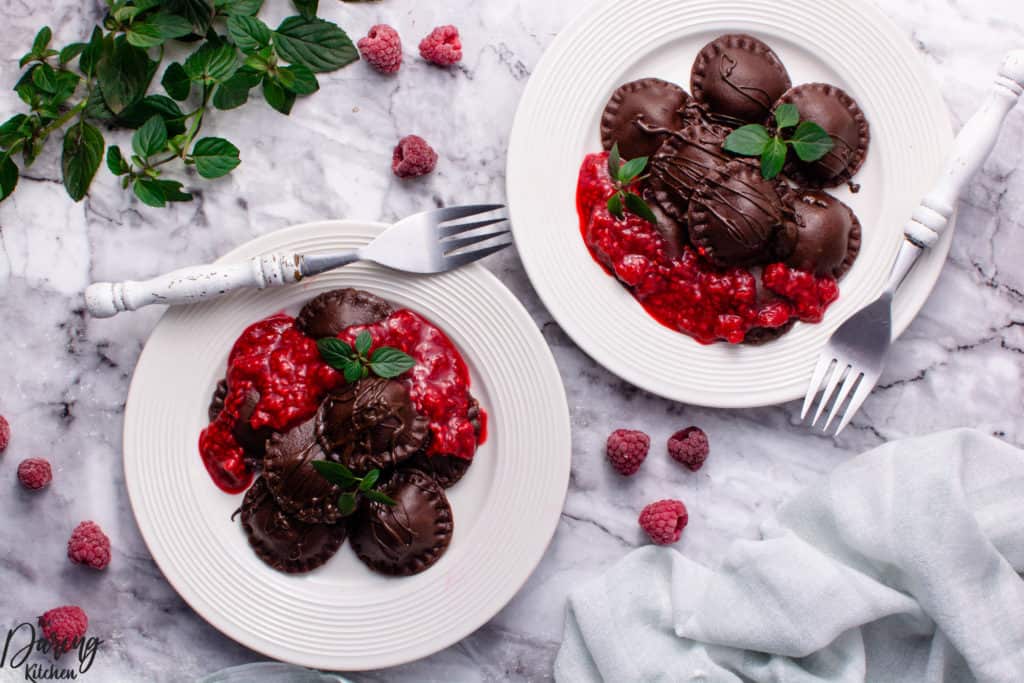 Chocolate ravioli is a delectable dessert pasta filled with creamy mascarpone that adds elegant texture and flavour. Top it off with a colourful drizzle of lusciously sweet raspberry sauce and ready with a stunning dessert to impress dinner guests or a romantic date night.
17. Strawberry Pop Tarts Hearts
These homemade strawberry pop tarts are too good and are easily made fast in the air fryer or the oven. Make these delicious pop tarts using refrigerated pie crust, strawberry jam, a quick homemade glaze, and sprinkles to decorate!
18. Homemade Truffles For Valentine's Day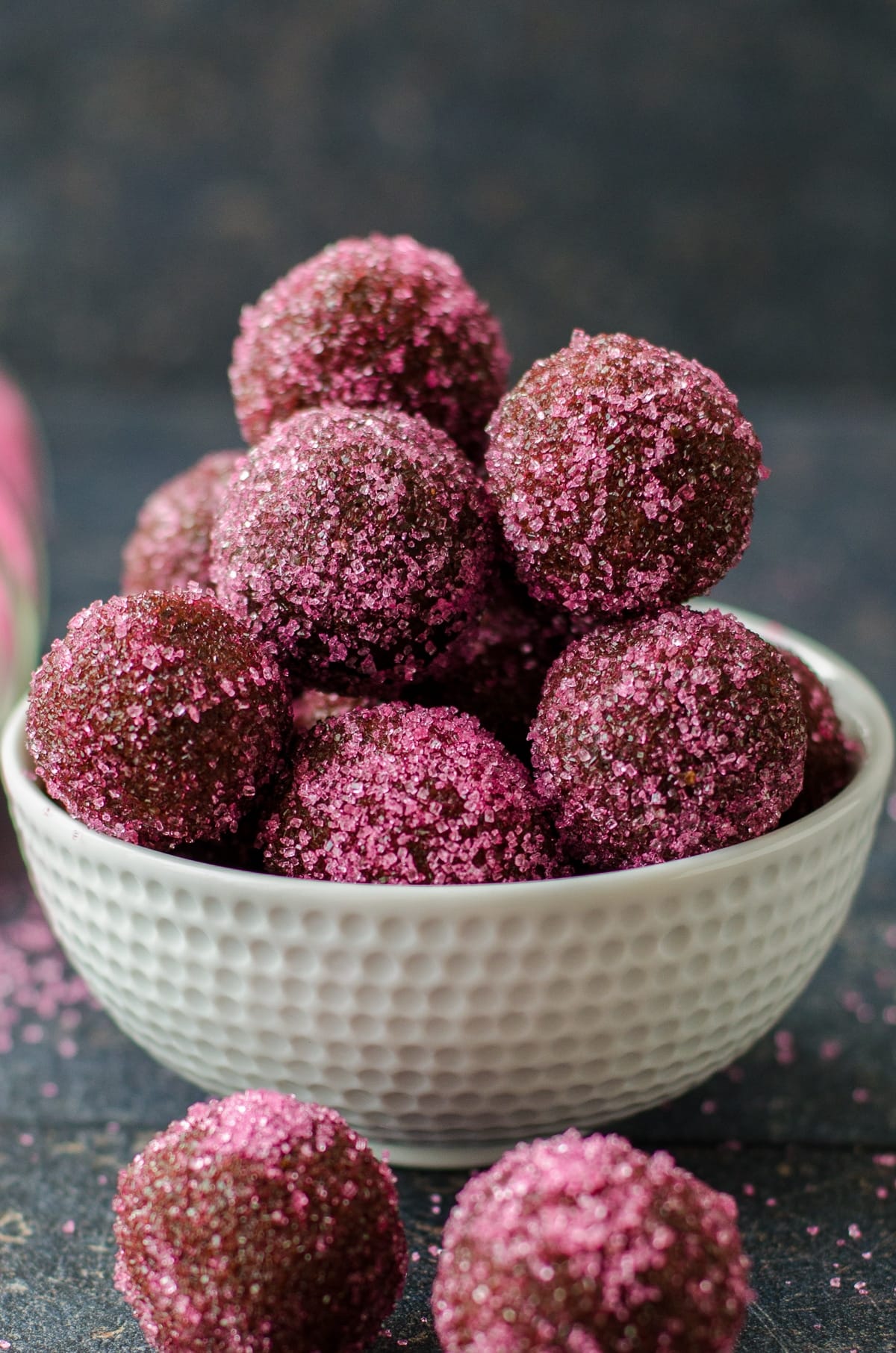 If you are looking for the perfect Valentine's Day dessert this year, then look no further! These mouth-watering Homemade Truffles are extremely easy to make. Finished off with a beautiful pink coloured sugar coating, you now have the perfect Valentine's Day truffles in mere minutes!
19. Pretzel Hugs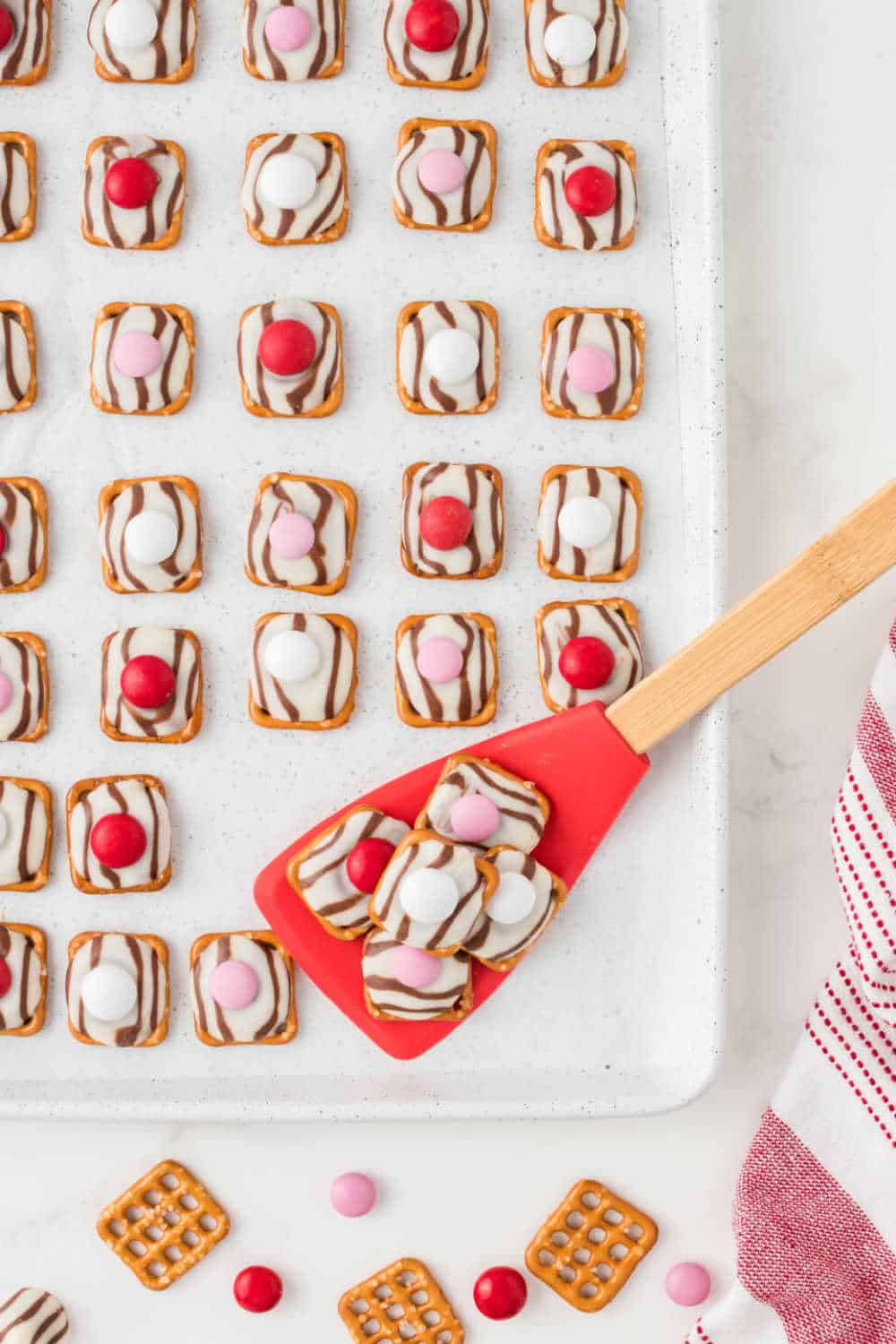 You need just 3 ingredients in this sweet and salty treat. Pretzel Hugs are quick and easy to make, addicting and perfect for gifting.
20. Creamy Risotto With Shrimp & Aspargus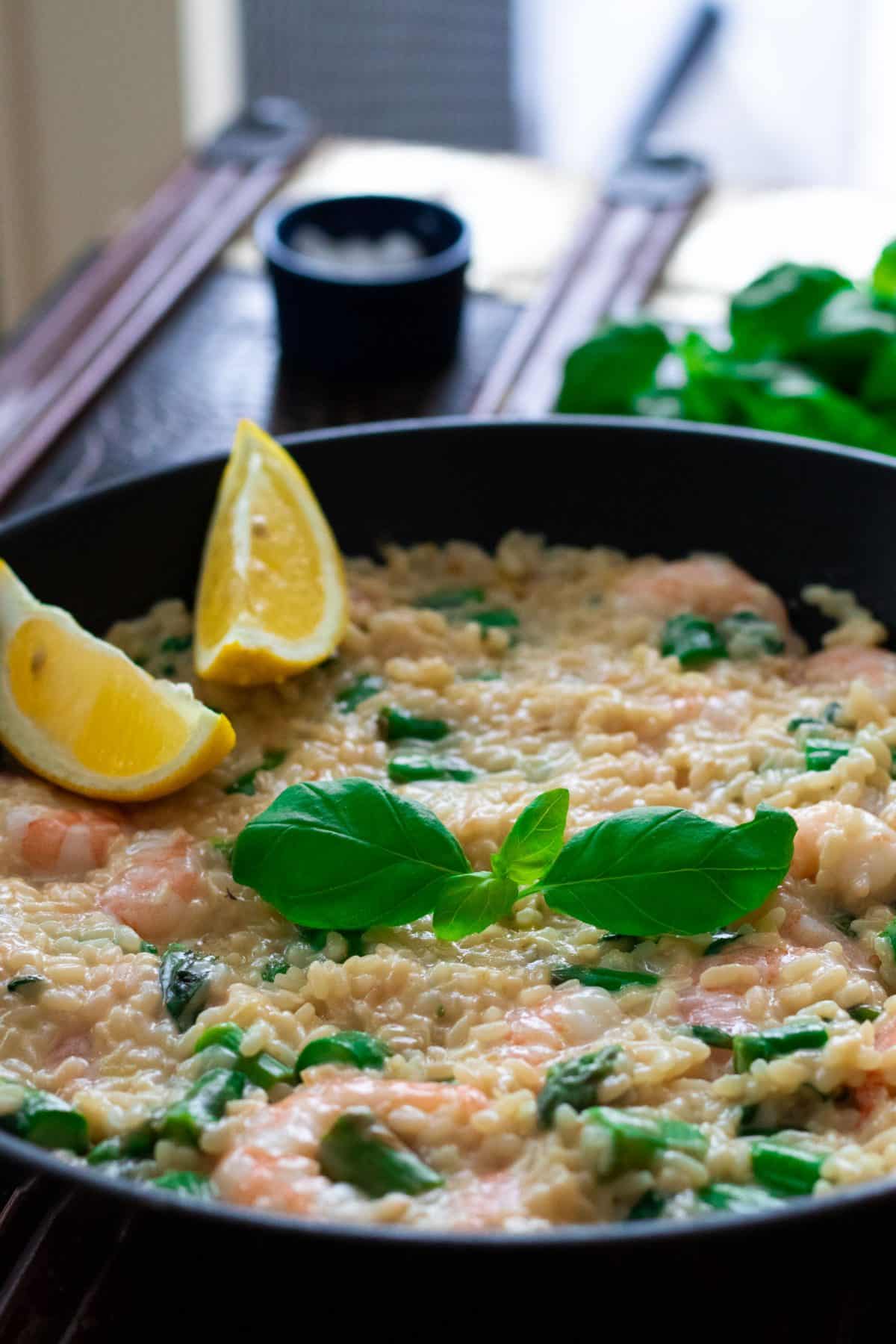 This Creamy Risotto is loaded with shrimp & asparagus and flavourful lemon, basil and parmesan. A quick & easy dinner gets ready in 40 minutes - and fancy enough for any dinner party!
21. Conversation Heart Cupcakes
Had a little fight or want to impress? No worries, this Valentine confess your love in some different way that surely wins your darling heart!
22. Chocolate Strawberry Cake
Enjoy this low-calorie, eggless chocolate strawberry cake recipe on Valentine's day or any special event with your loved ones and let them know how much you care and love them!
23. Red Velvet Cookie Dough Bar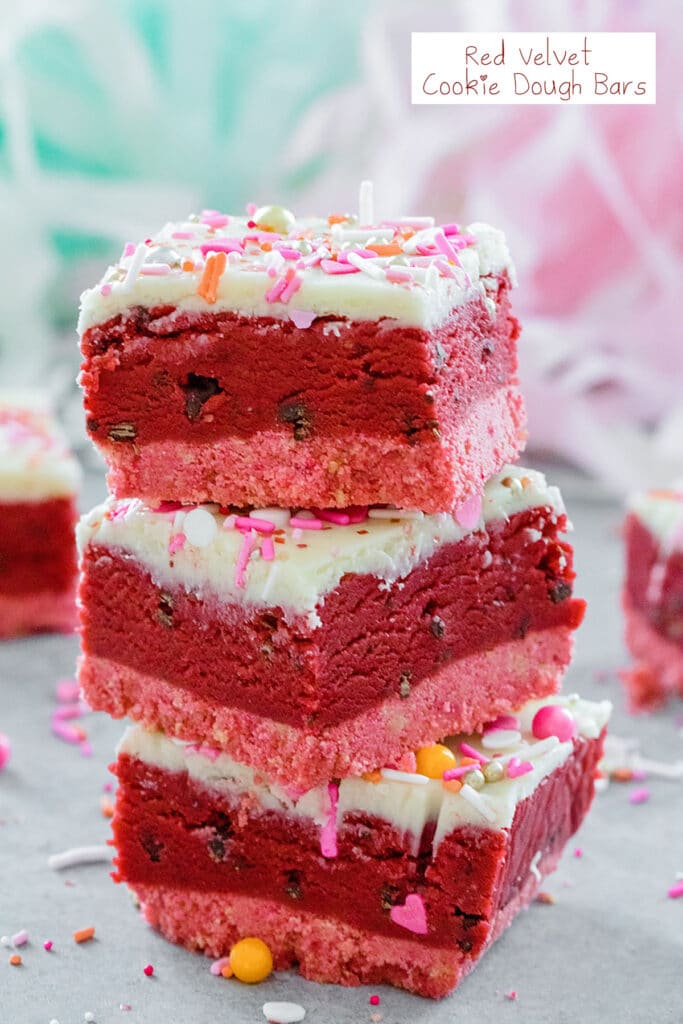 Perfect for showing your love this Valentine's Day, these no-bake Red Velvet Cookie Dough Bars are composed of a pink cookie crust, a luscious layer of chocolate chip red velvet cookie dough, and a white chocolate ganache topping.
24. Easy Instant Pot Lava Cake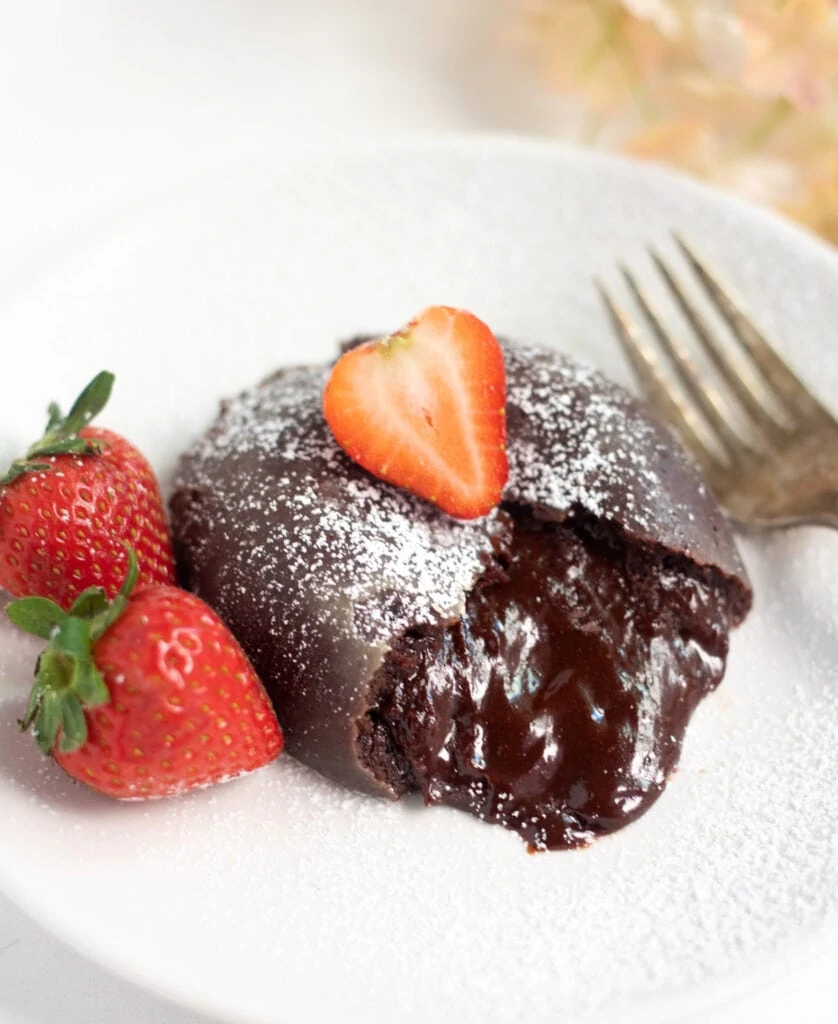 This Instant Pot Lava Cake is a chocolate lovers dream - rich, decadent, with the gooey molten chocolate flowing out. You need 20 minutes to prepare, great for Valentine's party!
25. Easy Low-calorie Snack
Need a break from Sweet treats? Try this crispy, crunchy, low-calorie starter to celebrate this special day with your loved ones!
Do share how you think about these Valentine recipes?
Which one is your favourite? Which one are you going to try on your SPECIAL DAY?
And if you try these delicious and easy peasy Valentine recipes, please let me know what do you think!
Follow me on YouTube, Facebook, Pinterest, Instagram or Twitter to see more tips and delicious food recipes.
You can also leave a comment or share a picture on Instagram with the hashtag #tipsnrecipes to let me know how it goes!

You can also Subscribe to my mailing list.
Also, subscribe to my YouTube Channel to stay up to date on all my new videos!!